Luxury Faux Silk carpets
They scream decadence, they feel luxurious – what's not to love about faux silk carpets or carpets as soft as velvet? As you flick through Instagram, they are in the background of the finest properties and the trend is fast-growing across all homes. When it comes to bedrooms and lounges especially, sophisticated elegance and the ultimate in softness are what people want.


Showing: We laid Jacaranda Simla silk effect carpet to this loft conversion for that extra look of luxury.

As the popularity of luxury faux silk carpets soars, several manufacturers either specialise in, or have brought to their collections, a choice of super soft, super luxurious carpet and rugs. We showcase some of the choice available, so all you need do is to come into one of our showrooms to feel the softness for yourself!

Westex Silken Velvet Collection
Earlier in the year we blogged about Westex Carpets and moth protection as all carpets from Westex are finished with mothproof and anti-dust mite treatment, even the recent new addition to the Collection, the sumptuous Silken Velvet range. Made from a development of 100% Polyamide 6.6 Antron® 2-fold yarn, carpet in the Silken Velvet collection has exceptional softness and sheen, yet is resistant to pilling. It comes in a choice of dazzling colours but can also be dyed to an exact colour match of your choice. This stunning carpet has lovely textures, features Antron® nylon fibres to keep it looking good for years to come and is finished with a stain resistant treatment to help treat spillages as soon as they happen.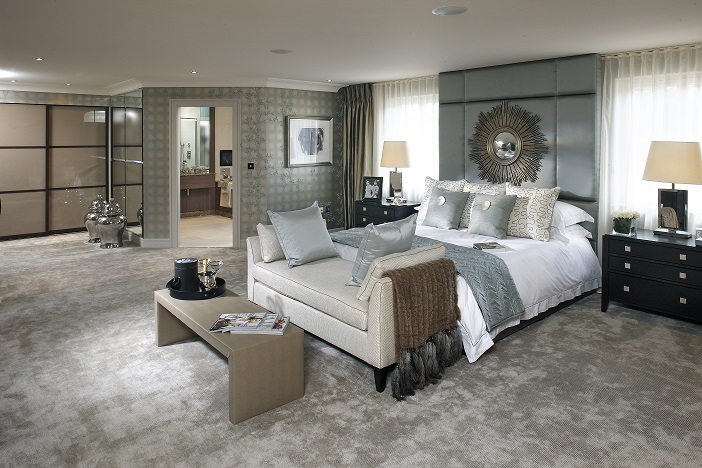 Showing: Westex Carpets Silken Velvet Collection with its incredible softness and sheen.

Sylka™ Carpets
The clue is very much in the name with Sylka™ who specialise in producing some of the most luxurious silk effect carpets on the market, installing them in yachts, hotels and luxury homes. Their method for the utmost silkiness and lustrous shine comes from their NuSilk™ technology, a luxury fibre engineered to replicate the delicate aesthetic qualities of natural silk, made from a polymer that gives the floor covering extra strength and durability, hence Sylka™ Carpets have a commercial grading. Of course, the very best comes at a price and with carpet starting in excess of £150m², Sylka™ Carpets cannot be everyone's first choice. But, considering all the benefits of the NuSilk™ fibre system and the opulent finish guaranteed, they might just be worth every penny.


Showing: Sylka Carpets was the floorcovering of choice throughout this London home redevelopment.

ITC luxury carpets and rugs
This Dutch company is another specialising in the manufacture of luxury floorcoverings, with nearly fifty years as market leaders of hand woven luxury rugs and carpet. ITC know carpet needs to perform, hence their Campeone Collection features some of our favourite styles. Cannes and Chablis are made of 100% 6.6 pa nylon, making them not only fashionably lustrous and silk like to the touch but long-lasting with their non-shedding, stain and water-resistant capabilities, giving them a heavy domestic classification. And the new Cabernet carpet in the same collection is one of our best-selling faux silk carpets.


Showing: The luxurious, sophisticated Chablis carpet from ITC Natural Luxury Flooring

iSense makes affordable sense
Associated Weavers have a collection of extremely soft polyamide yarn carpet that champions luxury, making it the ideal choice for bedrooms. While not velvet or silk effect per se, their iSense® Sensuality® collection is sheer tactile delight - one touch and you will fall in love. Soft, comfortable and luxurious, the broadloom carpets across the Sensuality® range are a decent price for a high quality, super soft carpet. Visit our showrooms to feel the softness of iSense carpets and be surprised about the prices across the collections.


Showing: Super soft carpet in the iSense® Sensuality® collection from Associated Weavers.

Get snug with a luxury rug
If you're looking to combine a stunning hardwood or LVT floor with a faux silk, faux velvet luxury rug, there are options with Sylka, ITC, and Jacaranda to have one custom made. ITC also supply a selection of area rugs that shimmer with a silk like sheen, from 100% viscose to 100% banana silk, an eco-friendly fibre that feels like the softest of velvets. For rugs that bring sophisticated elegance to your home, visit our Knutsford showroom to view our selection of Louis de Poortere luxury rugs, the perfect accessory for the ultimate interior. Or discuss with us, getting a bespoke luxury faux silk rug made with your choice of edging, border, and finish.


Showing: Raphael in the Couture Collection from ITC Natural Luxury Flooring, made from 100% banana silk and constructed with hand woven velours.

Beautiful Cheshire homes deserve beautiful carpets. Get a super soft, luxurious carpet or a high quality, elegant rug for your home in Cheshire. Call in our Bowdon or Knutsford showrooms to talk with our professional staff and get hands on finding the softness to suit you. Alternatively, contact us to arrange your free, no obligation survey & quotation for luxury faux silk carpet.
---