Leather and cork floors – the ultimate in luxury
You might be wondering if leather and cork flooring is a thing – we're pleased to say it is! And it's available from us in an easy to install, click format. The recycled leather and cork is combined together in a choice of plank or tile, for the perfect, sound-insulating flooring that's warm underfoot. Find out more…

About the collection
A Portuguese company called Granorte, with a rich history in working with cork, manufacture the floors.
Today, Granorte innovate with cork floor and wall tiles, and have extended their collection to another sustainable material: leather.
Corium is the name of their leather floor collection, which features a selection of premium leather styles.
The surface of the flooring is made of 100% recycled, genuine leather, while cork features in agglomerated form for sound insulation. In the planks, there's a further layer of cork for additional thermal and sound insulation. This second cork layer features Microban, an antibacterial protection to help prevent the growth of mould and mildew on the surface of the flooring. The final finish of the floor is one you'd expect from anything made of leather: a sumptuous, stylish look, with many practical benefits.


Showing: Granorte Veneto Bistro leather and cork click flooring

Does leather work well in flooring?
It does, and the fact that it's a renewable resource, much like the cork, is a very good thing. Over the years, leather flooring has been popular in commercial environments. It's also an excellent choice for cinema rooms, bedrooms, dressing rooms, and offices in the home. This is because the leather helps to absorb extra sound energy, enhancing the acoustics in the room. The fact cork features in this leather flooring too, extends the sound quality further.
You might think leather is too soft to withstand heavy footfall and is susceptible to damage. You'd be wrong, as real leather is as hardwearing as most other flooring material and is as easy to clean too. Leave the harsh chemical-based cleaners, as a simple cloth and soapy water solution will do the job fine.
Real leather is luxuriously tactile and has a high resistance to abrasion. Similar to real wood floors, leather develops its own rich patina over time, depending on wear its been stepped on. If you're looking for a sophisticated finish to a space, with a luxurious floor that offers lots of detail, then leather flooring is ideal. If properly looked after and cared for, a leather and cork floor can last as long as 50 years.


Showing: Granorte Calabria Cacao in the Corium leather & cork floor collection

Corium leather & cork click floors
Their luxurious look and eco-friendly properties are not all that are good about the Corium leather and cork floors. The fact they are made with the Uniclic system, means they are as quick and easy to install as a laminate floor. In the case of Corium, we are working with a leather click floor on a cork base. It's the innovative combination of leather and cork, which brings the added benefits of warmth, comfort and sound insulation.
With Corium, there are 12 elegant colours to choose from across a selection of original textures. Think opulent patterns that remind you of crocodile skin or ostrich feathers. The different hues in the collection vary from the reddish browns of Veneto Seppia, to the fashionable grey of Umbria Grigio Scuro. There are light and dark shades across the patterns to suit all décor and interiors.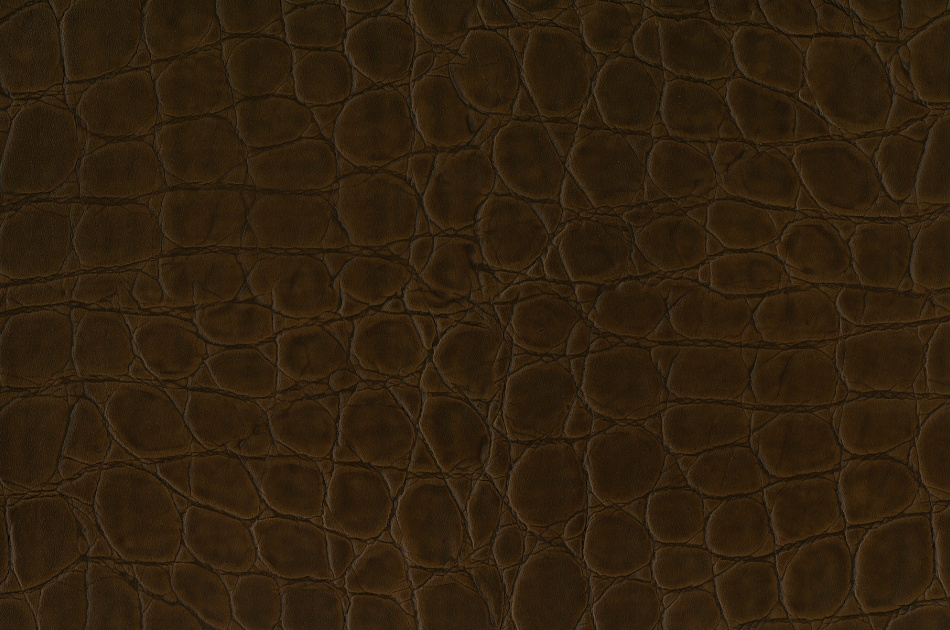 Showing: Veneto Seppia leather & cork floor in the Corium collection with its crocodile skin effect

The benefits of cork
Check out our blog on cork floors for more information about Granorte's range of standalone cork flooring. But, in a nutshell, cork makes a pretty formidable component to any floor. It's a natural insulator with excellent thermal and acoustic properties and is safe for use in the home, thanks to being naturally fire-retardant. Asthma sufferers will fare better with cork as it doesn't absorb dust and is resistant to fungus and bacteria. Although it's much lighter in weight than many other floors, cork has significant strength with its flexible membranes which are both airtight, and waterproof. With all these properties, it's understandable why it makes a great addition to any flooring collection.

Cor! They're sustainable
As well as the materials used in the flooring themselves, Corium leather floors are made using cutting edge technology and raw materials, which contain no harmful VOC emissions. This sees them exceed the most rigorous indoor air quality standards.
The cork in the floors is made from the outer bark of cork oak trees. Cork is a renewable, environmentally friendly material. The cork is stripped from the tree trunk every nine to ten years without harming the tree itself, after which a time a new layer of cork starts generating. Harvesting cork causes minimal impact to the environment, as it doesn't require any trees to be cut down.

How the floors stack up
The Corium leather & cork floor planks are made up of:
A high-quality 2 component waterborne finish top layer (wear layer).
Genuine recycled leather 2mm thick.
Agglomerated cork for sound insulation.
Moisture resistant HDF core board.
Integrated cork underlay for thermal and sound insulation, with Microban antibacterial protection.



You can see samples of the Granorte Corium leather and cork floors at our Knutsford showroom. Prices start from £139.99m2 and floors come with a 15-year residential warranty.
Contact us to book a 1-hour appointment at our Knutsford flooring showroom to discuss the leather and cork floors, whether for your home or your business.

---